Have you gained a little bit of extra weight or have you always been a chubby person? Regardless of how you got here, the problem lies in access fat deposits around your body. Being overweight makes us self conscious about ourselves, limits the clothing options and lets our confidence vanish away. Dieting and exercise are good but they require time and consistent effort to keep the pounds off. However, if you require a shapely and more contoured body, going for a Fat Removal Treatment in Abu Dhabi and Sharjah is the best option you can ever go for.
Is it the Right Treatment for you?
Before you get super pumped and excited for fat removal treatment in Sharjah and Abu Dhabi, it is important to determine whether it is an ideal treatment for you or not. Here is a list of important things to consider:
You must be at least 18 years old to undergo the treatment.
You should not be pregnant.
You should not be breast feeding.
You are not suffering from any chronic disease.
You want a contoured body.
You want to lose excess fat around your body.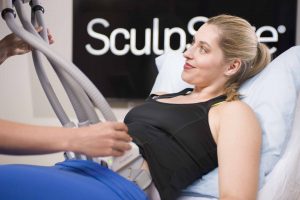 Pre-Procedural Care
Pre-Procedural Care is an important aspect of Fat Removal Treatment in Abu Dhabi; you must follow these pre-care measures religiously.
Do not consume any blood thinners, a week before the treatment.
Avoid smoking for a few days.
Avoid consuming alcohol for a few days.
Drink 8 to 10 glasses of water to speed up the body's natural healing ability.
Consume less caffeine.
Treatment Options
Fat Removal Treatment in Sharjah and Abu Dhabi can completely transform your body in one go. There are various fat removal treatments. The best once can be chosen after consultation from a doctor. Here is a list of four of the most popular fat removal procedures:
Fat reduction injections
Fat reduction injections constitute of a mixture of enzymes, vitamins, amino acids, minerals and various medications into your body. This concoction, when injected into your body melts away excess fat deposits. These are later removed by our body's natural immune system.
Laser fat removal
Laser fat removal is one of the best Fat Removal Treatment in Abu Dhabi and Sharjah procedure. A laser beam is targeted at the fatty region. Laser penetrates through the deepest layers of the skin and reaches the underlying fat deposits. It allows fat deposits to melt away which are later removed by cannulas.
Radio frequency treatment
The radio frequency treatment utilizes radio waves of specified wavelength to get rid of fat deposits and impart a shapelier look to your body. It not only helps you lose fat but also tones and tightens your skin. As a result, you will have a contoured body that everyone will be envious of.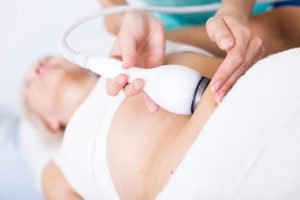 Lipolysis
Lipolysis treatment is a non-invasive Fat Removal Treatment in Sharjah and Abu Dhabi. A chemical cocktail comprising of fat melting agents is administered to your body via micro injections. Our body's natural immune system helps us get rid of fat and makes our body appear toned and slim.
Post-Procedural care
Post treatment care plays an important role in healing and recovery phase of the Fat Removal Treatment in Abu Dhabi and Sharjah. Follow these tips to maximize the results of the treatment:
Use cold compressions to alleviate swelling.
Wear compression garments for a period opt one month, even when sleeping.
Limit strenuous activities for two weeks.
Use all the medications religiously.
Do not massage the treated region.
Avoid going for any other skincare treatments for at least a month.
Results
Results of the Fat Removal Treatment in Abu Dhabi vary from person to person depending upon the treatment chosen. You will immediately notice a difference in your body after the Laser Skin Care Treatment. However, complete results take six months to fully show. Results produced are permanent but do not forget the importance of a healthy lifestyle.